Pole dancing is a unique and fun way to increase strength and fitness, and a safe and friendly environment like PhysiPole Studios Geelong is the perfect location to do so! Operating as one of twelve in the PhysiPole Studios franchise, PhysiPole Geelong joins the Albury, Ballarat, Bendigo, Carlton, Craigieburn, Gladstone, Hervey Bay, Rockhampton, Traralgon, Warrnambool & Werribee locations, offering quality pole fitness instruction. Providing pole fitness classes, casual classes, ladies and hens nights, as well as private tuition, PhysiPole Studios really does offer pole fitness for every body!
Talanna Em
Owner/Pole Instructor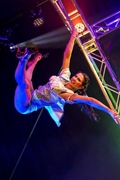 Talanna knew she had fallen in love with pole dance immediately! Becoming a member of the teaching staff at the Ballarat studio in 2014, Talanna went on to place first runner up in the In House Competition Heats (advanced), became one of the first PhysiPole Studios Sponsored Athletes, and was in the winning team of the Pole Games national competition. She has since performed across the country. In 2016, she was awarded first place at the Regional Pole Artistry Championships.
Rory
Pole Instructor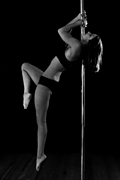 Rory had always been very sporty, enjoying sports such as motorbike and go-kart racing, soccer and croquet. She has recently held both state & national titles in rock climbing. When Rory discovered pole dancing, she was a little apprehensive at first, but after trying her first class has never looked back! She loves performing and watching her students progress! She hopes to share her enthusiasm for pole dancing and aims to encourage others to build their confidence, strength and fitness!
Tiff
Pole Instructor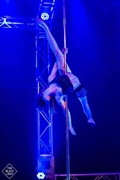 Tiff started pole in 2011, having previously undertaken Gymnastics, Ballet, Jazz, Contemporary, Hip Hop and Calisthenics. She has previously taught dance and was even accepted into the West End Summer School in London, performing on London's Her Majesty's Theatre Stage! She loved that pole was a completely new challenge and has found a passion for teaching and competing.
Kirsty
Pole Instructor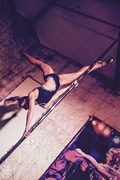 Kirsty (Legs) started pole 2 years ago, after she'd had her two little girls and decided it was time to do something for herself. Worried about starting solo, she has found that she has made amazing, life long friends with many at the studio. She quickly become addicted and loves the all over body workout. Kirsty found the studio to be the most encouraging and non-judgmental place and feels like it is her second home. She feels that starting class in Sept 2015 was the best decision of her life.
Liz
Booty Instructor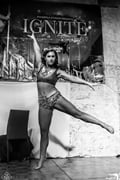 PhysiPole Studios Geelong
2/34 Malop Street, Geelong
0456622892
Monday

Tuesday

Wednesday

Thursday

Saturday

5:00pm - 10:00pm

5:00pm - 9:00pm

5:00pm - 10:00pm

5:00pm - 9:00pm

12:00pm - 11:30pm